Hydrogen is the lightest, oldest and the most abundant element in the universe.
You can't see it, but it's everywhere. For example, it's one of the basic ingredients of water.
We can extract hydrogen from water through the chemical process of electrolysis, exploiting the AEMWE technology.
Thus obtaining a new energy source, efficient, clean and safe.
Scope of H2
Not PEM, Not ALKALINE.

HYTER
Pioneers in ANIONIC EXCHANGE
MEMBRANE TECHNOLOGY
Our AEMWE technology allows the production of hydrogen and oxygen by also connecting to intermittent sources of electricity.
Our solutions can be designed according to customer needs and final applications, leveraging on a modular architecture based on our stacks.
The main features
Solution characteristics
Why choose Hyter?
Our solutions
Easy to install
HYDROGEN OUTLET
PRESSURE UP TO 25 BAR
Working with direct
renewable source
The hydrogen
produced has
a purity of 99.95%
Electronic
control unit for
better control
Efficiency at 85%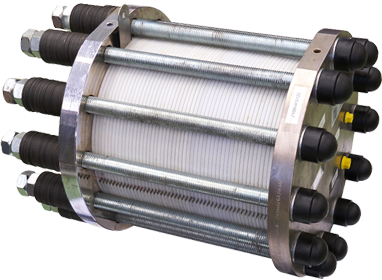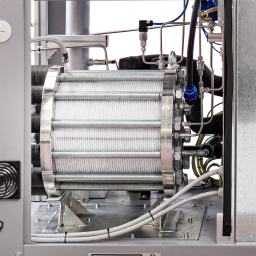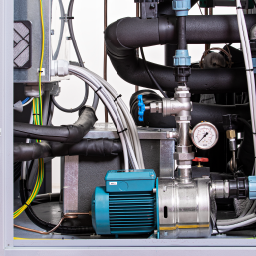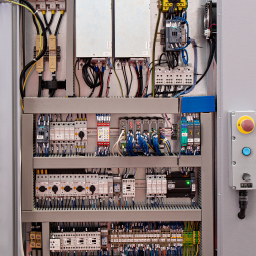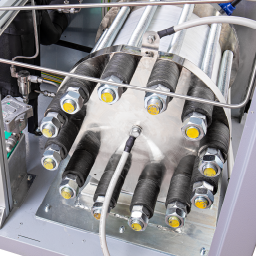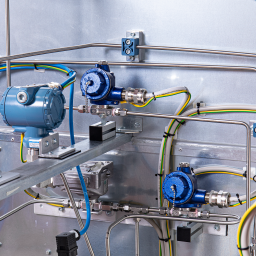 Technology
The electrolytic cells used are made internally, with proprietary AEMWE technology, and are patent pending
Water
The process liquid is a 3 to 5% solution with KOH using ASTM type II demineralized water, and can be produced directly with no energy expenditure (the pressure of the aqueduct is exploited)
Cooling
The cooling system is based on a chiller which, in addition to cooling the process water, cools the hydrogen to increase its purity up to 99.95%
Sustainability
Minimum usage of PGM
(Platinum group metals)
Safety
Total separation between Hydrogen
and Oxygen during the whole process
Efficiency
Higher results at a lower price
Modularity
Tailor made solution in terms
of dimension, footprint
optimization and energy needs
Serviceability
Easy, light and predictable
ordinary maintenance